Created on Sunday, 16 February 2014 04:09
Atheist Alliance International (AAI) is seeking a candidate to manage its social media channels and campaigns and to assist in membership management.
This is considered to be a part-time contract position consisting of 15-20 hours per week.
This position will be responsible for:
Posting AAI campaign- and image-directed messages for AAI to social media channels, including Facebook; Twitter; Google+; and AtheistNexus.

Coordinating AAI News Team and posting new articles from Team to the AAI website.

Crafting campaign messages to be disseminated through email and social media, as directed by other AAI officers.

Executing campaigns through AAI's social media platform as directed by other AAI officers.

May also be responsible for scheduling & arranging for Secular World podcast co-hosts and guests as directed by other AAI officers.
The position will be as a contractor to AAI and be paid a rate of US $800-$1,200 per month, depending on experience and other skills brought to the position.
Requirements:
The successful candidate must:
Have reliable access to the internet.

Be comfortable with internet technology and applications.

Be well-versed in English.

Be familiar with social media abilities and uses.

Be familiar with on-line marketing concepts and approaches.

Be able to self-manage work without direct supervision.

Be prepared and able to track and report on activities completed each week.

Be in agreement with the mission and goals of Atheist Alliance International.
Preferences given to candidates:
With past experience in social media marketing, campaigning, and/or fundraising.

With track record in working independently.

Who know more than one language.

Who live outside the United States.
Position to be open until filled. Interested candidates should submit a resume and up to a page explaining your interest and the background you bring to this position to: This email address is being protected from spambots. You need JavaScript enabled to view it. .
Created on Monday, 03 February 2014 18:21
Religious Prisoner Alexander Aan Released From Indonesian Prison

The Jakarta News reported on 31 January that atheist Alexander Aan had been released early from his prison sentence of 2-1/2 years for "inciting religious hostility" for posting on his personal Facebook page that "there is no god."
According to the article, Aan was released "on license" (probation), which means that he is required to report regularly and frequently to Indonesian authorities for the foreseeable future. He also still remains liable for a Rp 100 million rupiah (US$8,190) fine imposed as part of his sentence.
Created on Tuesday, 31 December 2013 17:49
Religion continued to wield undue influence in world culture and politics, with a number of seismic shifts felt throughout 2013. Here are the top stories of 2013 noted by Atheist Alliance International:
Created on Saturday, 28 December 2013 23:54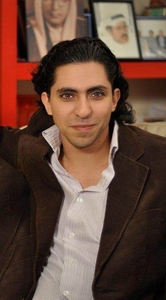 On 25 December 2013, a Saudi judge recommended that a liberal activist and blogger Raef Badawi be tried again in a higher court for apostasy - a charge that could carry the death penalty, rights campaigners say.
Raef Badawi was already convicted and sentenced in the ultra-conservative kingdom in July to seven years in jail and 600 lashes for setting up a "liberal" network and for allegedly insulting Islam.
Created on Monday, 25 November 2013 08:00
Christian Zealots within the Republican Party
WRITTEN BY R. CLEVENGER, AAI NEWS TEAM
<![if !vml]>
<![endif]>The Christian zealots, who gained control of many government seats with the Tea Party push back in 2010, are taking stands and actively impeding progress toward acceptance and tolerance across the U.S. and replacing it with biblical-based intolerance.
In my home state of Pennsylvania, there is a bill that has been brought forth by Rep. Rick Saccone, a republican from Allegheny County, that would force every public school in the state to display "In God We Trust" upon a plaque or through the display of student artwork on school property. This is an obvious attempt to propagate their religious beliefs onto young, developing minds before they reach the age of reason. Just as churches target youth and those who are vulnerable and in need, the Republicans are misusing their offices to further their religious views.