Created on Thursday, 24 April 2014 04:23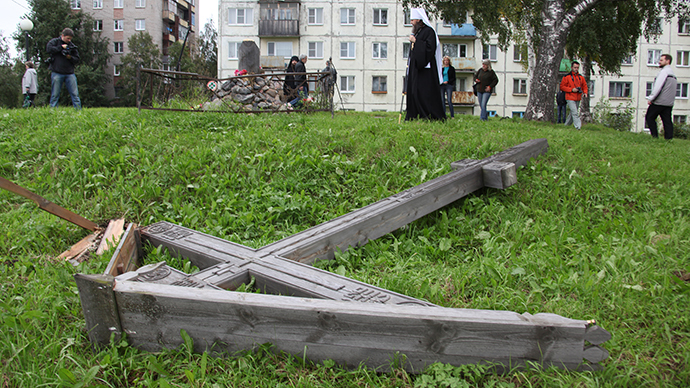 The decision was announced this week at a meeting between city residents and deputies of a district council that was held near the pilgrimage center of the Moscow Patriarchate, in south-west Moscow. 
"The atheist extremism is currently rearing its head. It is sponsored by various funds and NGOs with roots outside Russian borders," reads the first statement released by the new movement.
The group claims that their enemies are opposing citizens' lawful right for freedom of thought, conscience and religion, guaranteed by the Constitution.