Congreso de Librepensadores de las Américas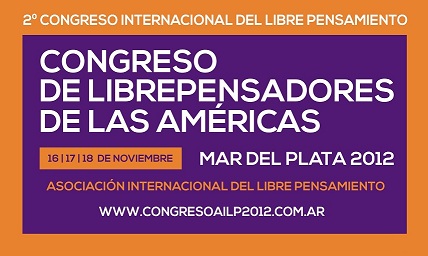 Attention atheists in Argentina! The 2nd Congreso Internacional del Libre Pensamiento (International Congress of Free Thought) under the banner of Congreso De Librepensadores De Las Américas (Congress of Free Thought of the Americas) will be held in Mar del Plata, Argentina 16-18 November 2012. Enjoy a full weekend of rational thinking, including a talk by Carlos A. Diaz, President of Atheist Alliance International. For more information:
Congress website (English)
/
Congreso website (Español)
.
Tags: #CarlosADiaz, #CongresoInternacionalDelLibrePensamiento